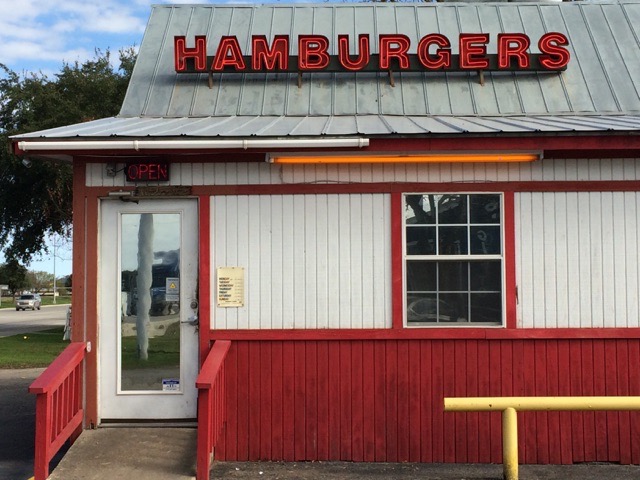 View Billy Bob's Hamburger's Menu Below
1905 19th St, Hondo, TX 78861
As the sign states "nothing but excellent". If you're looking for a hamburger, Billy Bob's has a large selection and uses fresh 100% USDA approved meat ground daily. Don't  let the name fool you, they also have an excellent Santa Fe Chicken with green chili, hot ham and cheese sandwiches, roast beef sandwiches, fred fish, and even a Fried Portabella Veggie Burger.  Of course they're known for their variety of burgers including the Giant Heart Attack,  a one pounder with bacon, cheese, lettuce, tomato, pickle, onion, mayo, mustard, and ketchup, for $9.69. If you like um hot, try the Giant Three Alarm for $6.69.
I'll leave that one to your imagination. If you want fries and a drink with your burger add $2.29. Everything is à la carte. Got a little one with you? There's the Junior Burger for only $2.49.   Even though it's a burger barn they also have peach cobbler, cheesecake, apple pie, and homemade milkshakes.  This is a great place to take that relative who prefers to eat with their hands, or your little kids, as it's a big room with lots of picnic tables and a TV on the wall. Of course you can sit outside under the carport in the back at the picnic tables if you're needing more privacy. A great spot to take the boys after the game. There's no waitress to serve you at your table, oder off the board hanging by the counter. Grab plenty of napkins!
Open daily
10 AM to 10 PM
. And centrally located at 1905 19th St., Highway 90.
830-426-5345