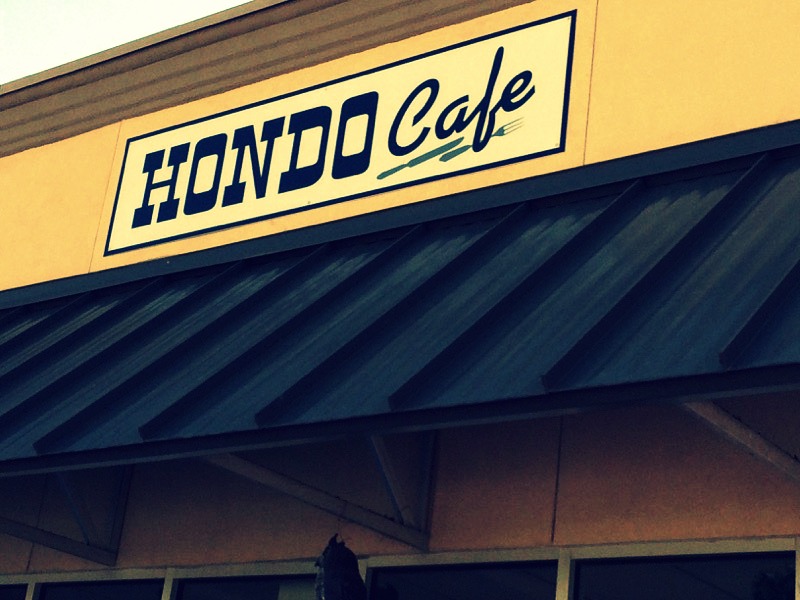 View Hondo Cafe's Menu Below
1509 19th St #3, Hondo, TX 78861
Located at 1509 19th St., next to the Dairy Queen and Little Caesars, you will find the Hondo Café. They offer a small menu but serve up typical Tex-Mex delights with a variety of tacos, enchiladas and chalupa's as well as burgers. The Half Pound Hamburger comes on a giant fluffy bun with plenty of fries to fill you up. The café is known for its specialty desert of the day which will entice you in the glass case on the countertop.
The Hondo Café is happy to host private parties and holds up to 50 people. Sitting on the corner it has large full length windows on two sides. There is limited parking however, and you may wish to park on the side street especially at lunch time, when you will find the parking lot full.
Regular business hours are 7:30 AM until 2 PM daily, but on Thursdays they are also open from 5:00 PM until 9 PM. Call ahead however because they do book private parties and close early sometimes. Why not have them cater your next party?
Call 830-426-2181








Use Direction Keys to switch menu pages, and swipe left or right on mobile devices and tablets.